If My Books Were Movies, Who Would I Cast?
Unless you've been living on an alien planet the past few years, you have seen the explosion of Hollywood movies that started from a book. Harry Potter, Hunger Games, Pride and Prejudice, Chronicles of Narnia, Twilight, etc. Even comic books have had their share of action with the Marvel superhero movies like Iron Man, Captain America, and the Avengers. Hollywood seems to have realized that the written word not only creates millions of fans, but fans that will come back to the same story over and over again. They see the dollar signs. The fans see another way to enjoy their favorite characters and story lines.
Recently we've seen newer book to movie editions including Percy Jackson and the Sea of Monsters, Divergent, 50 Shades of Grey, and more. Fans of the books wait with baited breath to see which celebrity actor will play the characters they have come to love.
It had me thinking about the characters in my own books. What if Hollywood decided to make a movie based on the worlds I created? It's a far chance, okay, an extremely far chance but stranger things have happened. 50 Shades was written by a self-published author. Okay, I'm really stretching here but a girl can dream right?
Regardless of my far-fetched dreams, I began to think about who would play the characters of my books in a movie version. I mean, I know what they look like right? After all, I wrote them! That got me thinking even harder. What if I didn't explain my characters well enough to grasp what they'd look like in person? We've all seen movies where we were disappointed that the main character was nothing like what we imagined (in looks and personality) based on what we read. So I went through my books (published and works in progress) to make sure I had a firm grasp on what my characters looked like in my head so you, the reader, would be able to see them as well. Then came the fun part. Finding celebrities that resembled my characters, or at least as closely as possible, when finding pictures on the web. :)
It's a good idea as a writer, especially before you really start writing your book, to have a good idea of who your characters are. What they look like. What kind of personality they have. Different quirks and mannerisms they have. If you can find a picture of someone (it doesn't have to be a celebrity) that looks like them, print a picture, or have one available that you can look at from time to time. It helps to have a visual cue when creating a person from scratch to make sure you don't forget any of the subtle details you can use to describe them while writing.
So here goes... my list of celebrities that could play my characters.
Dark Mountains

- Available at Amazon
Corporal Colton (Cole) Andrews: A small-town boy turned soldier, Cole Andrews spends most of his life trying to protect Libby from an abusive and dangerous father. After 9/11 he joins the Marines and fights another evil half-way across the world. After he nearly dies in Iraq, Cole returns to Kentucky to heal and start a life with Libby. This humble hero would be played by Chris Evans (before the bulk from Captain America).
Elizabeth (Libby) Michaels: A young woman struggling to free herself abusive past while starting a life with the boy she loves would be played by Natalie Portman (sans the shaved head look).
The Irish Treasures Saga
This 4-book series has a plethora of characters that have a presence in every book. Each book has its own central characters though, and this is who I'd imagine playing them:
Irish Strength
- Available at Amazon
Morgan MacQuill - This new mom has a lot on her plate: from fleeing an abusive husband, meeting a family she never knew existed, moving to another country, and finding out she's a witch. To top it off, she meets her neighbor, Quinn, who happens to a glorified hottie, and together they have to fight a monster that is bent on world destruction! I imagine Hillary Duff playing this capable heroine and looking good while kicking evil's butt.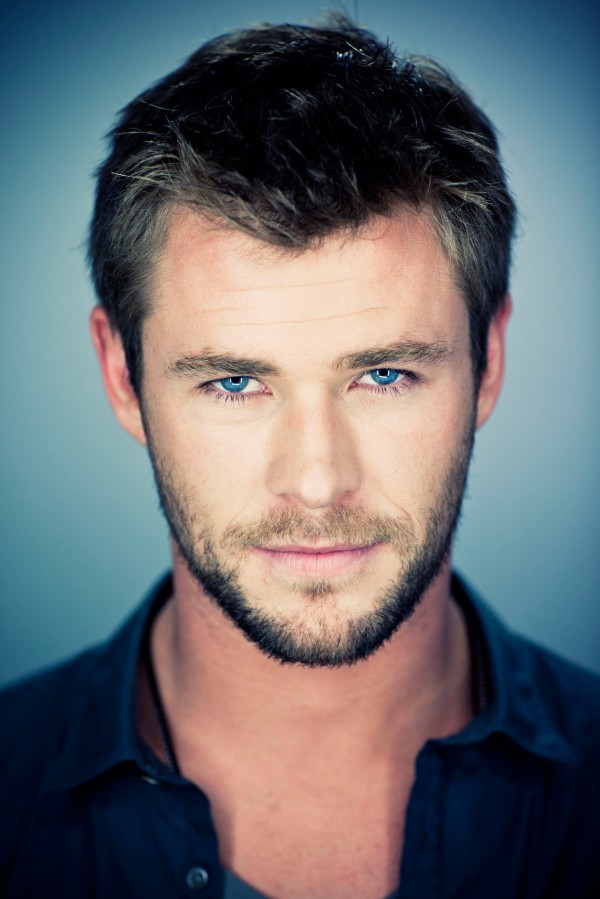 Quinton (Quinn) MacGreen - This guy has it all: amazing powers, good looks, an Irish castle he's restoring, and a job he loves (which just so happens to be a veterinarian). His life is seemingly perfect, until his new neighbor arrives from America. Although Quinn knows they are destined for each other, he fights falling in love with his scared, but gorgeous neighbor. But when an ancient Celtic monster returns to destroy everything he holds dear, they must work together to save the world. I imagine Chris Hemsworth could play the part well (minus the Thor hair), wearing a lab coat and holding an adorable puppy in his arms.
Irish Heart
- Available at Amazon
Brigid MacQuill - The heartbroken (literally and figuratively), Irish healer may seem petite and fragile, but her resilience nearly matches her loyalty to her family. She's willing to fight and sacrifice everything she has to protect those she loves, and when it's her turn to face the ancient evil threatening Ireland, she rises to the occasion. I imagine Ginnifer Goodwin playing her, only with a coppery red hair and deep green eyes.
Dermot Callaghan - This heart-breaker left Ireland and the girl he loved, for six years, before he figured out that he was running away from where he belonged. He returns, battle-scarred and weary, and has to fight alongside Brigid as she faces her greatest challenge yet. I imagine Hugh Jackman would play him nicely (though he needs to be a bit younger) and would have to wear some very drastic makeup to mimic the scars Dermot receives from an explosion in Iraq.
Irish Sight

- Available at Amazon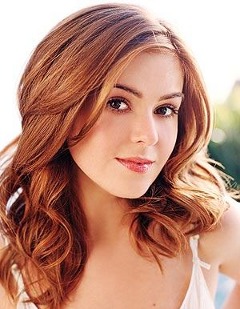 Margaret (Maggie) MacGreen - For the woman who can normally see everything before it happens, Maggie is thrown for a loop when she finds a man, half-dead, on the beach near her cottage. Turns out the man is a witch and a key character in the ongoing war against an ancient Celtic monster. This Irish beauty has to work through her own insecurities to stand by the handsome sailor she's falling in love with. I imagine this character being played by the stunning Isla Fisher (with the attitude that she really doesn't know how gorgeous she is).
Breandán
MacKeet
- Finding out that his parents aren't his parents at all, was just the first of many surprises for this sea-faring hottie, but learning of his real mother's rape by a monster, and his resulting birth, nearly broke him. When his boat sinks in the Atlantic ocean,
Breandán
wakes up to a beautiful redhead and no memory of who he is. Maggie helps him piece together his past and fights alongside him as the monster that created him attempts to destroy the world. I imagine this brooding and guilt-ridden character to be played by the super sexy
Gerard Butler
(the only additions I'd make to this otherwise perfect man would be stormy grey eyes and a scar from his lip to his nose)
Irish Truth

- coming in June 2015
Erin Tatyana Whitney - This gypsy beauty comes to Ireland at the invitation of her university room-mate, Maggie MacGreen. Unknown to her friends in Ireland, she is the final piece of the puzzle that will change the tide of battle against the ancient evil that's been trying to destroy the world the past three years. She brings with her a book, passed to her at the death of her grandmother, that holds great secrets that will change everything. She meets the surly and sexy Ian MacQuill, and sparks fly between them. I imagine this character played by the vivacious and regal Julianna Margulies.
Ian MacQuill - This cool and brooding barrister is used to denying things: he denied the power he was born with, he denied the truth to his family, he can certainly deny his attraction to the dark and mysterious Erin Whitney. But when a deadly foe from his past, the very reason he turned from his powers, returns and teams up with the ultimate mythical monster, Ian must let go of his past, and his guilt, to embrace who he really is and admit his feelings for the Russian beauty. I imagine this forlorn hero played by Karl Urban (with bright green eyes like his twin, Brigid) sans the perpetual scowl from Judge Dredd.
Fomóirí - Throughout the saga, the ultimate, evil, bad-guy is a Celtic monster returning to Ireland after being exiled by Celtic gods over 3000 years ago. A sea-dweller, this monster's true form is a cross between a lizard and a man; slimy, grotesque and deformed. As the ultimate
shapeshifter
, the Fomóirí often changes forms to an extremely handsome, olive-skinned man. He may look like a total
hottie
, but this guy is not someone you would want to mess with. This truly evil baddie would be played by
Omar Borkan Al Gala only with bright red eyes and blackened fangs (he's a super-bad-guy, so he needs to keep the creep-tacular level high!)