Have you ever been reading a romance and nearly choked on the sweetness coming from the pages? Have you ever finished a novel and wished, just once, one of the characters actually seemed real?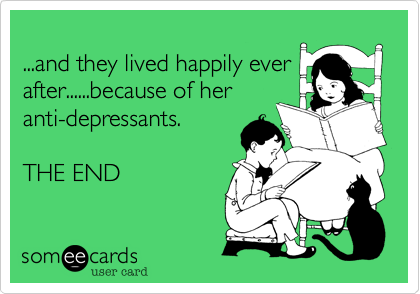 We know it's a romance... We know a HEA (happily ever after) is required. But that doesn't mean the characters are just chasing butterflies and smelling roses the entire time.
In my first novel, Dark Mountains, the front cover blurb says it all. It states:
"Not every happily ever after comes easily. Some love stories are born in the dark."
In that book, the main heroine comes from a violent, and abusive family situation that follows her to adulthood. The hero has to stop playing the knight in shining armor to serve his country in Iraq, where he nearly dies. Both characters have to overcome extreme situations, both physically and emotionally damaging, to get to their HEA.
In my second novel, Irish Strength, the heroine is running from her violent, soon-to-be ex, when she finds the road to her HEA.
All my books contain real life struggles and situations that affect everyday people. True love doesn't just fall in their lap, especially right after living out a 'perfect life'.
Your writing needs to reflect real life as well. Multiple failed relationships, abuse, drug or alcohol addiction, low self esteem, miscarriage, infertility, unemployed, stubborness, obesity, etc. etc. etc.
A reader will never be able to connect with your character(s) if they are larger than life and 'perfect'. They will sympathize with the mother that's lost her child, feel the shame of the woman who's been beaten, carry the regret when the hero realizes his pride may have cost him the one thing he truly needs, struggle with the man who just can't leave the bottle in the cabinet.
Those are the type of characters readers will connect with. Those are the HEA's that are believable. Those are the stories that are unforgettable.
Are you writing enough 'ugly' in your romance?